Mod Type:: ROM
Difficulty:: Very Easy
Mod Base:: Sense (HTC)
Mod Status:: Stable
Apply In:: CWM Recovery
Carrier:: Unlocked GSM
Optional:: Custom Settings
Requires Root:: Yes
Optional:: Deodexed
Android Version:: 4.0.3 (ICS)
Source::
Before you start using this rom here are some things you need to know
1. Suggestions are always welcomed but I hate requests - you want something so bad do it your self or ask HTC. you paid them not me.
2. Don't ask for ETA is rude and offensive. When is done is done.
3. Custom Roms come without warranty. They are tested before release but something always can go bad. So if you broke your phone or you got fired because the alarm didn't rang - IT IS NOT MY PROBLEM!
4. Support is limited. Sometimes i can answer your questions sometimes i don't have the time, sometimes i don't have an answer so please do no repeat your question or get offended because I haven't answered you
5. Don't compare roms. Is rude and offensive for chefs. if other rom has what you need, use that rom.
6. You can use any parts of the ROM as you please. You can even kang the rom and make "your" ROM. I really don't care
By using the rom you agree with the above terms!
Latest firmware HERE


Today's offer is Ice Cream Sandwich 4.0.3 with Sense 3.6 .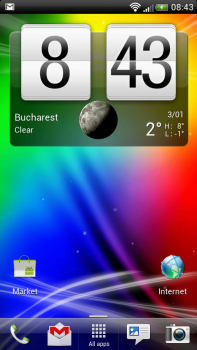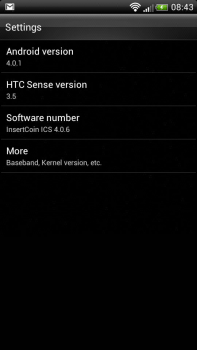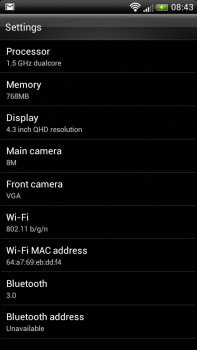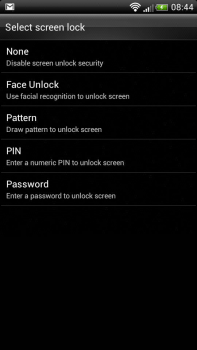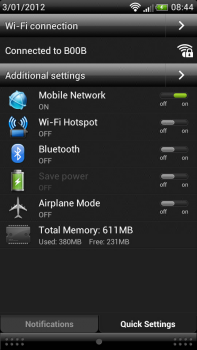 What you get:


- Base: 3.32.401.105 Final RUU
- IceCreamSandwich 4.0.3
- Deodexed
- Init.d support
- Rooted
- Improved SQLIte
- Improved GPU configuration
- GPU Acceleration ON
- Ad-free
- APKs optimized to speed up and reduced memory footprint
- Removed HTC Sniffing Tools
- Tons of tweaks and optimizations
- system mounted as RW with barrier=0 option

CHANGELOG


DOWNLOADS



DONORS - THANK YOU ALL
Edited by baadnewz, 05 May 2012 - 11:39 PM.