Mod Type:: ROM
Difficulty:: Moderate
Mod Base:: Sense (HTC)
Mod Status:: Stable
Apply In:: CWM Recovery
Carrier:: Verizon
Optional:: Deodexed
Requires Root:: Yes
Optional:: Smali Edits
Android Version:: 4.0.3 (ICS)
Source::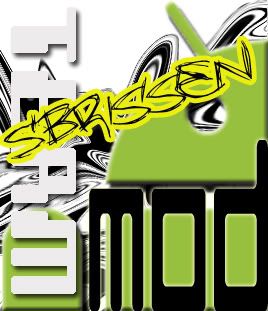 Presents
UltimateKangBang LTE
***I am not responsible for anything that happens to your phone or if your dog runs away from home...you can blame me however if soviet troops parachute into the parking lot of a colorado high school, and you are forced into the woods where you start a small guerilla unit to avenge your family***
UKB Highlights


Initial Release!<p>

1.43.605.3 CL69410 release-keys (stock release software)

aroma 2.5 install script (with optional mods)

deodexed (thanks to hasoon2000)

zipaligned 73 times with sdk 47!!!!!!!!!!!

remove htclinkifydispatcher and modded prop to get around extensions (credit steel25)

add in stock htc flashlight app (why was it left out?)

removed htc report/spy software (not active on vzw phones really, but no point having it)

added in one s friendstream widget

added titanium backup and google voice

removed lets golf, kindle, vcast, racing game, nfl mobile, vzw nav

fracture and infinite skins added from one x

unhide task manager, mirror, and voice dialer from app drawer

remove droid boot ani and boot sound

default wallpaper set to one series background, not droid eye

disabled annoying 3 dot legacy menu

removed gps reticle from status bar

disable htc smartsync data/wifi sleep(hopefully, credit mikeyxda)

added in htc hub (most things work, but skins are not appearing yet)

removed cdrom.iso so your computer doesnt try and mount a cd drive

remapped soft keys: long press home button = recents; recents key = menu key

removed verizon tab in rosie app drawer

extended quick settings w/ sense 3.6 like tabs

remove clock from status bar
accurate battery
stock rosie or rotating rosie
apex launcher (will remove sense widgets and lockscreen too)
volume key wake
remove usb debugging
swap boot anis

To Do:<p>

Switch to aroma scripting to make bloat optional and allow for switching of regular and landscape rosie (done)

add in tabbed quick settings (done)

remove horrid wifi on/off notification (done)

advanced power menu (done)

long press/menu key remaps (done in 0.2)

optional mods (acc battery, etc) (done)
Credits <p>

con247 for bringing twrp to the inc 4g (sans phone too!)

hasoon2000 for his deodexed apps/framework (was having issues and no need to reinvent the wheel)

the rest of TeamSbrissenMod

SteelH for smooth scrolling mod and mms screen on mod code

aamikam for his eqs mod for the evo lte that i ported

rwc95 for removing wifi notification from rezound that I used to adapt here
To Install:
1) Be HTCDev unlocked
2) Have con's twrp installed
3) backup in recovery
4) wipe data/factory reset
5) flash rom
6) reboot
Current Downloads:
***If you like the rom, I'm just happy if you click the thanks button
***
*8.14.12
UKB LTE 1.0:
http://www.androidfi...e_1.0_aroma.zip
mirror:
http://d-h.st/Zxc
md5 checksum:
724a2016bb232d863d59e96b788ebea4
(full rom, wipe data!)
Edited by nitsuj17, 17 September 2012 - 10:35 AM.