Well Team Liquid and Vicious got us all a early release of Jelly Bean build to play with. I know alot of you are like me and that gray look. So with that said i tried to get as much themed in it as i could right now for you guys.
What is themed......
Themed buttons in calculator
Inverted music
Inverted Dial pad with buttons whiter and brighter as is with my other theme!
Mms ics blue icon
Brighter power widget icons (Whiter)
My black transparent pop ups!
CENTER LOCKSCREEN CLOCK!
Resized lockscreen ring a little
Nav bar buttons ics color
Nava bar glow
Black background
Tmobile now says Verizon
Ics blue headers as is in my other theme!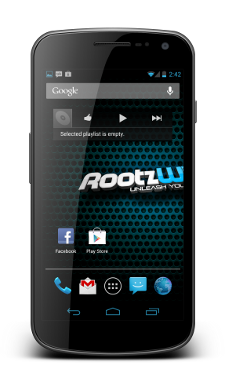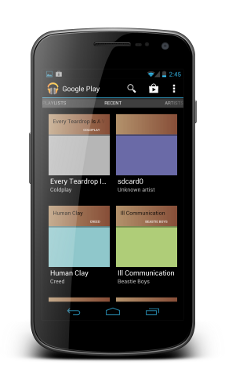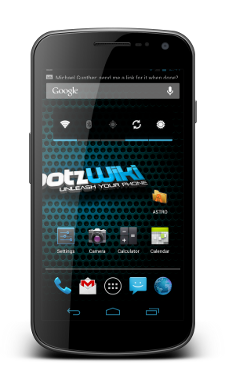 REASON WHY ITS NOT THEMED MORE LIKE STATUS BAR!
Apps will not decompile for me yet as i have not played with apk tool too much right now and wanted this out for you guys.
Only thing that actually decompiled for me was Framework, the other apps i added the images too.
DOWNLOAD THEME- http://dl.dropbox.co...-JellyBean2.zip
DOWNLOAD BLUE LOCKSCREEN- http://dl.dropbox.co...ockscreenV1.zip EVERYTHING BLUE BUT GOOGLE ICON
DOWNLOAD KEYBOARD- http://dl.dropbox.co...GoogleJelly.zip
DOWNLOAD 1% BATTERY MOD- http://dl.dropbox.co...ith Battery.zip
DOWNLOAD CM9 BATTERY BAR- http://dl.dropbox.co...CM9 Battery.zip(BIG THANKS TO BRETTOFAMERICA for taking the time and adding it to the theme!!!!)
Donate to Brettofamerica for battery mods if you would like to show appretiation!


TEMP LINKS DO TO SERVER BEING DOWN RIGHT NOW. HOPEFULLY DROPBOX WILL HOLD TILL THEN!!!
DOWNLOAD NAV BAR 36 DPI HEIGHT- http://dl.dropbox.co...BarReSize36.zip
DOWNLOAD NAV BAR 32 DPI HEIGHT- http://dl.dropbox.co...BarReSize32.zip
DOWNLOAD NAV BAR 24 DPI HEIGHT- http://dl.dropbox.co...BarReSize24.zip
7-3-12 UPDATE
Nav bar glow speed is off, now faster
THEMED NOTIFICATION PULL DOWN!
Add App Picker
ADDED MORE NAV SIZES
WHATEVER ELSE I FORGOT
​7-4-12 UPDATE
Fixed icon in notification pull down!!!!
​7-5-12
Added reboot menu (Jackday)
KEYBOARD (Michael Gunther for taking the time and compiling it for me!)
Lockscreen Blue
Must flash after you installed the rom and root!
If you feel the need to show appretiation buy me a MONSTER!
Edited by gsxrdon, 07 July 2012 - 11:59 AM.