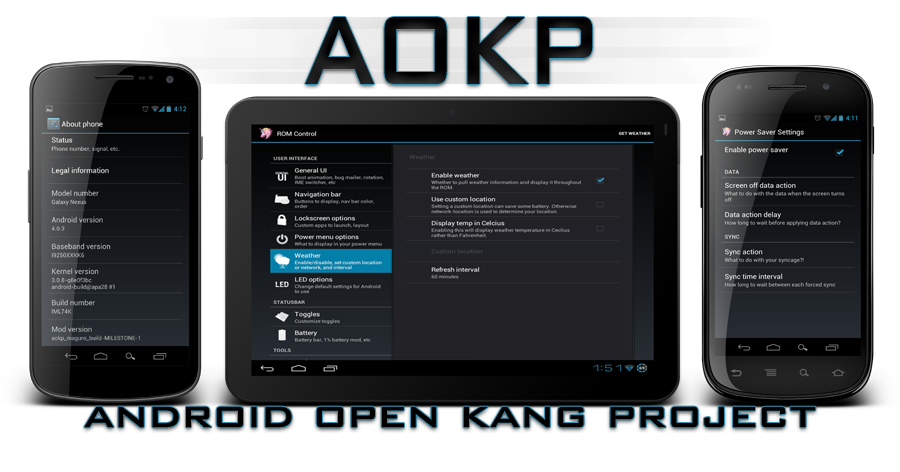 ...TEAM INFERNO...

...proudly presents...

...Dark Unicorn Resurrected v.2...
*****NOT RESPONSIBLE FOR ANYTHING THAT MAY HAPPEN TO YOUR PHONE, SO PLEASE FOLLOW THE INSTRUCTIONS CORRECTLY*****
What Works:
<*>Camera working
<*>Camcorder working
<*>New Audio Drivers
<*>New Adreno Grafics Lib
<*>SMS/MMS
<*>GPS/ Maps Navigation
<*>Sound
<*>Calling
<*>Touchscreen
<*>3G/4G Connectivity/Indicator
<*>Gmail sync
<*>Google Music
<*>Calendar sync
<*>Facebook sync
<*>All sensors
<*>Bluetooth
<*>Headphones
<*>Google Contacts Backup/Restore
<*>Wi-Fi tether
<*>Data usage tracker
<*>Video streaming and playback
<*>Genius Button
<*>Full 3D HW acceleration
<*>Battery Enhancements
<*>Performance Enhancements
<*>Dre Beats
<*>All Games Playable
<*>No Downloading Errors From Market
<*>Wifi Calling
<*>Rom Control
<*>Tablet Mode
What Doesn't Work?
No Errors as of now if anything reflash a new kernel
Aroma Installation Options:
<*>Launchers:
1. Apex Launcher
2. Trebuchet Launcher
3. Nova Launcher
4. Xperia Home Launcher

<*>Apps:
1. Battery Booster
2. Titanium Backup
3. Rom Manager
4. ES File Explorer
5. Google Chrome
6. Facebook
7. Dragon Go
8. Airdroid
9. Swype

<*>Themes:
1. Sense 4 Theme
2. Miui 4 Theme
3. SSDarkside Theme
4. SSBlue Theme
5. SSDarkBlue Theme
6. SSWhite Theme

<*>Gapps:
1. Google Applications 4/29

<*>Boot Animations:
1. AOKP
2. Galaxy Nexus
3. Android Countdown
4. CodeName Android

<*>Kernels:
1. Mdeejay
2. LordMod
Instructions:
<*>DOWNLOAD THE ROM (Dark Unicorn Resurrected v.2)
<*>PLEASE FOLLOW & READ THE AROMA INSTALLATION PROPERLY (YOU MIGHT GET LOST)
<*>MAKE SURE YOU CUSTOMIZE YOUR INSTALLATION
<*>FLASH AND ENJOY NO EXTRA FLASHING NEEDED!
User Submitted work!!
<*> Dark Unicorn Resurrected Boot Animation by IvanJSoto
Download: BootAnimation (Flashable Zip)

Awesome BEATS
Download :Awesome BEATS
AOKP BootAnimation by Angus MacGyver
Download BOOTANIMATION (Flashable Zip)
KERNELS!!! (Optional)




AospX_Frosted_Cherry

MDEEJAY's KERNEL

AWESOME"S MODIFIED TIAMAT"S KERNEL

LORDMOD"S KERNEL

CFS CollectiveACE Kernel v0.1.5
Special Thanks to:

*****DEVS*****

<*>Team Kang
<*>Team Inferno
<*>Team The Untouchables
<*>Cyanogen
<*CodeName Android
<*>ZipsNet
<*>LorDClockaN
<*>Tiamat Team
<*>Blackwing182
<*>Firesnatch
<*>Febycv
<*>Twisted Umbrella
<*>Mr. Iffy
<*>XxXPachaXxX
<*>Zeppelinrox
<*>MDeeJay

***Testers & Helpers***

<*>Pantmunu
<*>Coryyyy
<*>Jamkul
<*>Gbzbar
<*>Launchpad McQuack
<*>0.0
<*>Ziggy34
<*>Sckboy78
<*>DKStunna108
<*>Anybody else that helped but i missed

Donate to me (ROMAN)
Donate to Whitehawkx
Donate to Jonathan Grigg
Donate to Zaphod-Beeble
Donate to ProTekk
Donate to Sethyx
Donate to CyanogenMod

Every donation is cherished and loved.

Saranhai - ROM Developer, Leader, Graphics
Synthetic Nightmare - Rom/Kernel Developer
...Awesome... - Kernel and ROM Developer
THEIndian - Kernel and ROM Developer
Sckboy78 - ROM Developer
Invasion2 - ROM Developer
Inspiredbyhtc - Developer
Madflapjack - Developer



Visit our website
Team Inferno's Website
Like us on Facebook
Team Inferno's Facebook
Follow us on Twitter
Team Inferno's Twitter
Got Questions or Concerns? Visit our Help Thread
[OFFICIAL][Q&A][GENERAL].::Team Inferno::. Roms, Ports, Mods
Think you got what it takes to join our Dev Team?
Pm any of us and let us know what you bring to the table




<*>Mr. Iffy
<*>Elginsk8r
<*>Hasoon2000
<*>Others To be named later (Forgot sorry)
Edited by ...Awesome..., 24 June 2012 - 01:15 AM.