4ndr01d presents
Gohma
"Android Wear the way it should be" for the LG G Watch




Features
improved battery life
reduced lag between screens
improved overall performance
increased vibration intensity
other surprises!

Donations Appreciated!
Click here to donate via PayPal if you like my work and want to support further versions of my ROMs.

Changelog
1.0 preview 10 (md5: 39dd89f79b1750cd50b5d94b90b1453f)
fixed leftover files from return to stock script
improved memory management (minfree settings)
other minor tweaks
1.0 preview 9 (md5: 9fac7903d237773435b3b8796e5245cc)
fixed issue with return to stock script, no changes to ROM
1.0 preview 8 (md5: 3214d17ba329efd4db059711d8201c9c)
increased vibration intensity/duration a bit more by request
improved card swiping transitions
improved battery life/performance by improving cpufreq usage
added auto compression of app databases for quicker app loading
fixed issue with installer script throwing false errors
added return to stock script
1.0 preview 7 (md5: 3fc9dcd625a77c33a6cf7f53974205a8)
fixed installer issue with osx, no changes to rom
1.0 preview 6 (md5: ba6fed487012f019ea5dc369aa89826d)
fixed additional issues with installer (really this time, promise)
you will need to run preview 6 to have the full effects from what was listed in preview 4 or 5
1.0 preview 5 (md5: 8f103412fc4261312a5846de9ad69d41)
fixed issues with installer
you will need to run preview 5 to have the full effects from what was listed in preview 4
1.0 preview 4 (md5: 98243f4408c01378297e88dfc0f369e0)
increased vibration duration and intensity a little
improved battery usage from vibration
improved touch responsiveness
tweaks to improve battery life (should be back to being noticeably better than stock)
fixed issue with tweaks not sticking after reboot
fixed issue with installer
1.0 preview 3 (md5: b2080c9240e87aa722a293990c1756fd)
increased the vibration intensity a little
made readme.txt a little more clear and easy to follow
1.0 preview 2 (md5: 00455fe8d829ff96ac8ae0577ce137cd)
fixed issue with the installer
fixed confusion with the readme (yes, I'm very use to saying phone, sorry!)
1.0 preview (md5: d042862dbb117deeba462e7967e60338)
initial preview release

Download
Mirrors
Download ROM from Google Drive
Download ROM from Mega

Instructions
1. follow instructions in the zip file, do not attempt to flash!
2. let watch sit for a few minutes once booted to settle (a lot is done on first boot)

Credits
Google - for Android!
You guys - for all your support and feedback!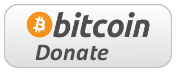 Edited by jakeday, 16 July 2014 - 03:43 AM.