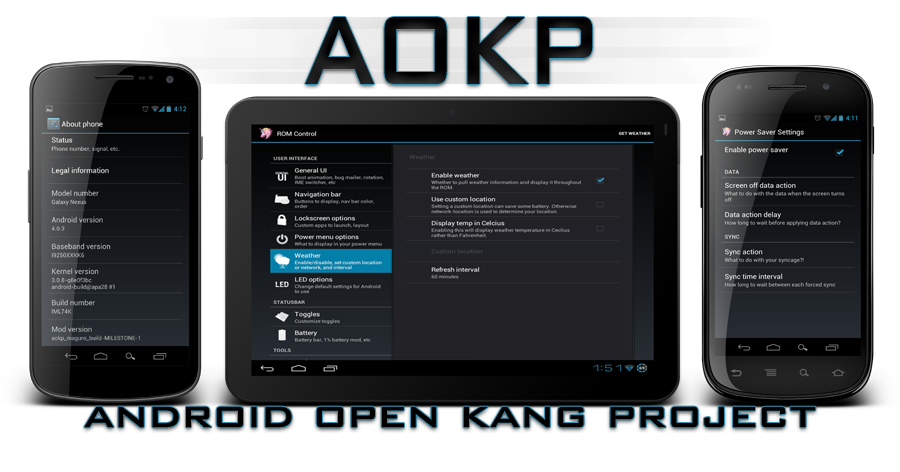 Newest change logs are available at the AOKP site


ICE CREAM SANDWICH BOOTLOADER IS REQUIRED! THIS WILL NOT BOOT ON THE HONEYCOMB BOOTLOADER!
Make sure you're on the latest CWM



MAKE A NANDROID



wipe data/factory reset in recovery



flash ROM



flash Gapps


reboot
Find the latest releases here
Find build-29 here

We spend countless of hours doing this for next to nothing. Posts, views, and donations encourage me, and everyone else who helps out.
Donate to me
Donate to Whitehawkx
Donate to Jonathan Grigg
Donate to Zaphod-Beeble
Donate to ProTekk
Donate to CyanogenMod
Every donation is cherished and loved.
If you'd like to help contribute by writing code, feel free to stop by IRC and talk to us!
Check out the ROM source on
github
. Open source, in the spirit of community kangage.
If you'd like to help with AOKP, please don't hesitate to contact me. I'd love to get as many developers in on this as possible!
Best way to help out or contact us is via IRC.
Edited by roman, 04 May 2012 - 10:22 AM.